Three new members to the Muldrow High School Athletic Hall of Fame were inducted on Friday, Feb. 7.
Chester West, Rhonda McMurray Green, and Dana McLaughlin Sharp were the newest members inducted.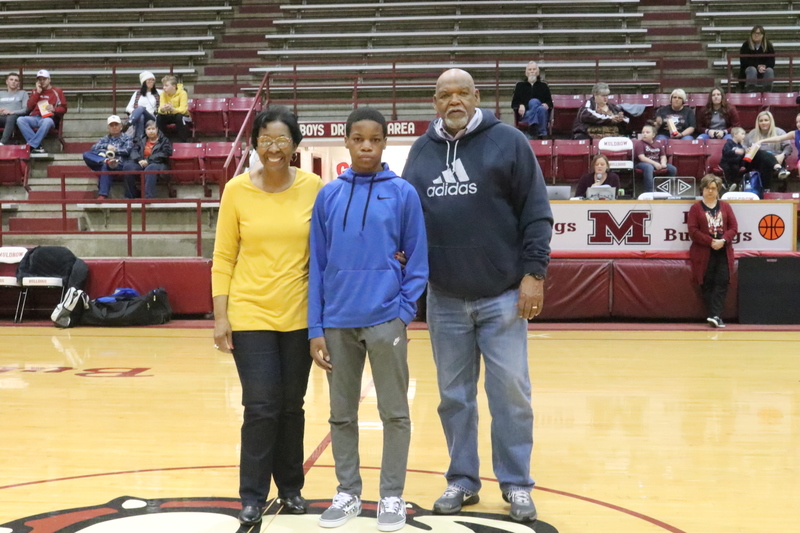 Chester West is a 1964 Graduate of MHS. He participated in track, football, and basketball. In 1962, Chester was named All-Conference Honorable Mention in football, and in 1963, he was named to the All-Conference team. Chester was a member of the 1964 State Championship Basketball team. Chester was one of the best athletes to ever play at Muldrow and possessed an amazing ability to score. He was named All-Conference Honorable Mention as a sophomore, and All-Conference as a junior and senior. As a senior, Chester was named to the Oklahoma Boys Basketball All-State team. After graduating, Chester attended Eastern Oklahoma State College, where he ran track and played basketball. While there, he was named Honorable-Mention JUCO All-American. He finished his collegiate basketball career at East Central University. After graduating college, Chester worked in private industry as a purchasing manager, and retired from the state of Oklahoma working for the Oklahoma Health Care Authority. He has spent the last 35 years pastoring and preaching, and is currently the Pastor at Emmanuel Baptist Church in Oklahoma City. He currently resides in Edmond.
Dana McLaughlin Sharp was a 1977 graduate of MHS. She played basketball for the Lady Bulldogs from 1973-1977 and was a starter at the guard position all four years. Her defensive play helped lead her team to back-to-back State Tournament trips in 1976 and 1977. Dana was one of the quickest and most intimidating guards to play at Muldrow. She led her team in rebounding, averaging 4 rebounds a game. She also had 91 steals her senior year. She was named to the N.O.A.A. All-Conference Team, and named the Conference Defensive Player of the Year in 1977. She was named to the Kiamichi All-Star Team, and was also named to the Oklahoma Girls' Basketball Association All-State Team in 1977. After graduating, Dana attended college at both Westark and Northeastern State University. She married her high school sweetheart, Mike Sharp in 1978 and had two sons: Chris and Craig. Dana loved working at church, but her true calling came in 1990 when she began working for the Sequoyah County District Attorney Child Support Unit. She worked every case to make a difference in the lives of children. Dana's life focused on her family, friends, and work. Dana passed away December 20, 2008, but her sunshine lives on in the lives of her grandchildren.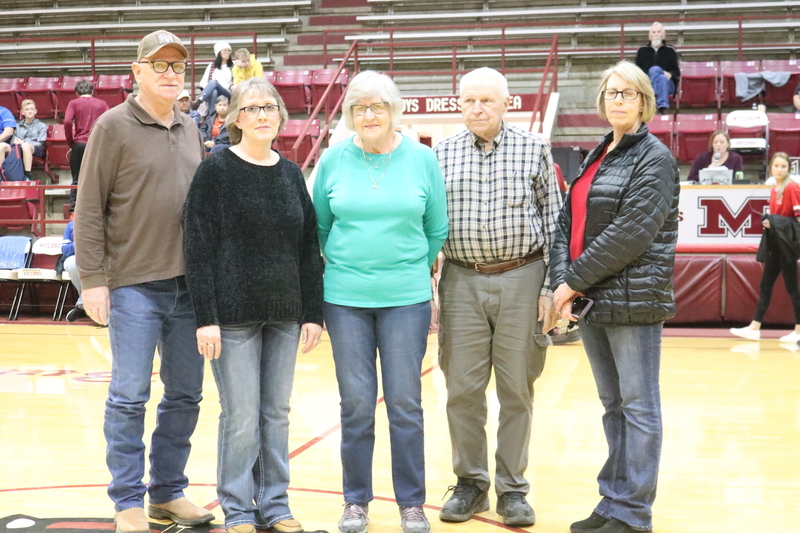 Rhonda McMurray Green is a 1979 graduate of MHS. She was a 4-year starter at guard for the Lady Bulldogs basketball team, and led them to a 1979 State Runner-Up finish. The Lady Bulldogs also made trips to the state tournament with Rhonda in 1976 and 1977. She made an immediate impact on the team as a freshman. She started at guard and was often the leading rebounder. She was named the Warner Tournament MVP, Sequoyah County Defensive MVP, and the N.O.A.A. Conference Defensive MVP. She was named to the I-40 All Conference Team, the Pryor Tournament All-Tournament Team, and was the team MVP in 1979. She was a two-time member of the Connors Super 8 All-Tournament Team, and was a Kiamichi All Star. She was named to the first-team State Tournament All-Tournament Team, and capped off her high school career by being named to the Oklahoma Girls Basketball Association All-State Team. Rhonda was also her class Valedictorian and was named Student of Today. She attended Connors State College after graduation. She has been married to her husband Jack for 30 years, and they have 3 children and 9 grandchildren. Rhonda loves to spend her time hunting and fishing.